Pet Test CBD 100mg Peanut Butter Treats
21182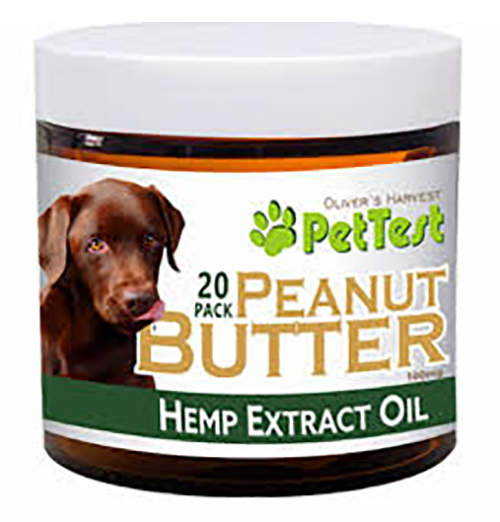 Oliver's Harvest premium tinctures are designed for your body and mind. We begin with a proprietary phytonutrient rich hemp plant organically grown and extracted in the Colorado. We then use the highest quality carrier oils for the best delivery into your system. The treats are then mixed with peanut butter flavors to give a smooth and a better tasting treat.This powerful blend delivers the powerful organic medicinal benefits of the hemp plant.
Third-party Laboratory Tested for Quality, Safety and Potency
Your pets will feel Better with the Natural Medicinal Benefits of Hemp.
Improve your Quality of Sleep with better sleep patterns and deeper more restful sleep
Organically Grown and Extracted in Colorado
Delicious Peanut Butter Flavor